Teaching
This group will meet Tuesday evenings for one (1) hour, beginning TBD w/7PM (EST) via visual media (TBD). The format will focus on prayer education (i.e., Bible promises, journaling, public testimonies), praying (specific issues), prayer reports, prayer assignments. You should enroll and commit to this mid-week ministry gathering for power, information, fellowship, and sharing God's work and resources in your life.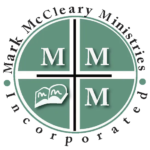 ⦿ Jesus Christ, fully God and fully man, provides salvation and eternal life now. Galatians 2:20; Hebrews 12:1,2; Philippians 2:5-8; I John 5:11-13.
⦿ There is one God: Father, Son and Holy Spirit. II Corinthians 13:14; I Peter 1:2.
⦿ The Bible is the only rule of faith and practice. II Timothy 2:15; II Peter 1:19-21.
⦿ The Ten Commandments reveal God's will, sin, and reminds all their need of a savior. Genesis 3:17-19; Romans 5:12-15; Galatians 3:22-24.
⦿ One who is justified by faith, God declares righteous on the ground of Jesus Christ's substitutionary life and death. Romans 4:3-5; Galatians 3:7-11.
⦿ The fruit of the Gospel includes the new birth and progressive sanctification until glorification at the day of Jesus Christ. John 3:1-7; Acts 2:37, 38; Romans 6:1-6.
⦿ God writes His law upon the hearts and minds of believers in Jesus. James 2:10-12; Hebrews 8:7-10.
⦿ One becomes a member of Jesus' body, the Church, by faith. I Corinthians 12:13; Ephesians 2:13.
⦿ Participation in His body includes baptism, worship, the Lord's Supper and spiritual gifts. Ephesians 4:8,11; Matthew 28:18-20; I Corinthians 11:23-29; Hebrews 10:22-25.
⦿ The Christian life is a personal relationship with Christ by committing oneself, time, talents, possessions including (tithe and offerings), health, and influence. Malachi 3:8-12; Matthew 23:23; I Corinthians 3:16, 17; Deuteronomy 14:3-20.
⦿ The quality of life in this present world is enhacned by following the principles of health – proper Nutrition, Exercise, Water, Sunlight, Temperance, fresh Air, Rest, and Trust in God. 1 Corinthinans 6:19-20; 1 Thessalonians 5:23.
⦿ Believers do not personally appear in judgment because Jesus, the mediator, presents them as righteous in Himself. Romans 8:1-4; I John 2:1, 2.
⦿ Jesus' literal, personal, visible, and imminent second coming is our blessed hope for transitioning from a deteriorating world condition to the pristine purity of God's gloriuos earth made new. Titus 2:13, John 14:1-3.
⦿ The dead remain in their grave, unconscious to anything under the sun, until either the resurrection of life or condemnation. Ecclesiates 9:5,6; John 5:28,29; Revelations 20:10.
⦿ Believers receive immortality at Christ's return and the wicked eternal death at the Millenniums end as the new earth becomes the saint's possession forever. John 14:1-3; Daniel 7:18,22,27; Psalms 37:10, 11, 29: I Thessalonians 4:16, 17; 1.